1.User enters in www.dakika.com.tr and clicks on GİRİŞ YAP

2.User enters username and password in the login screen to access the system and attains the screen below

3.User clicks "View" link on the Vacation Status column of "My Employment Information" section.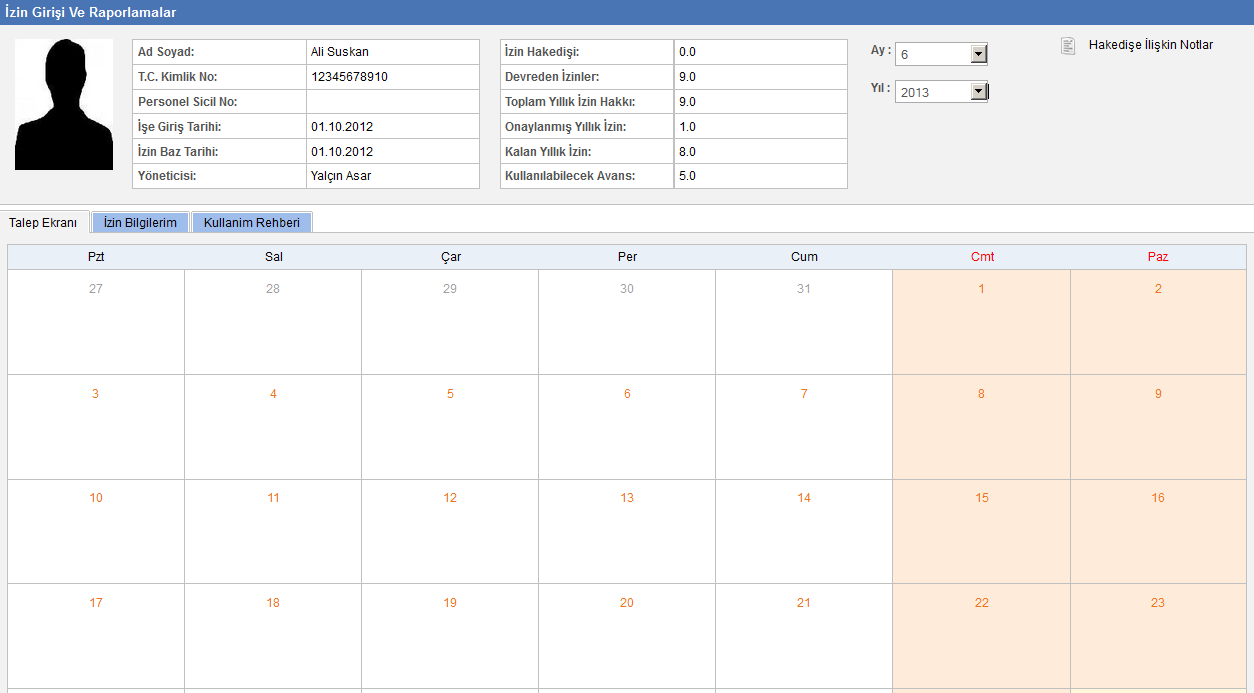 In this screen;
You can request vacation by "Vacation Request" link
You can display your vacation info, cancel your vacation requests by "Vacation Info"
"User Guide" section makes you informed about using the system
4.User makes month and year selection.
5.For the month scheduled, user selects the date for vacation on calendar by clicking Vacation Info link.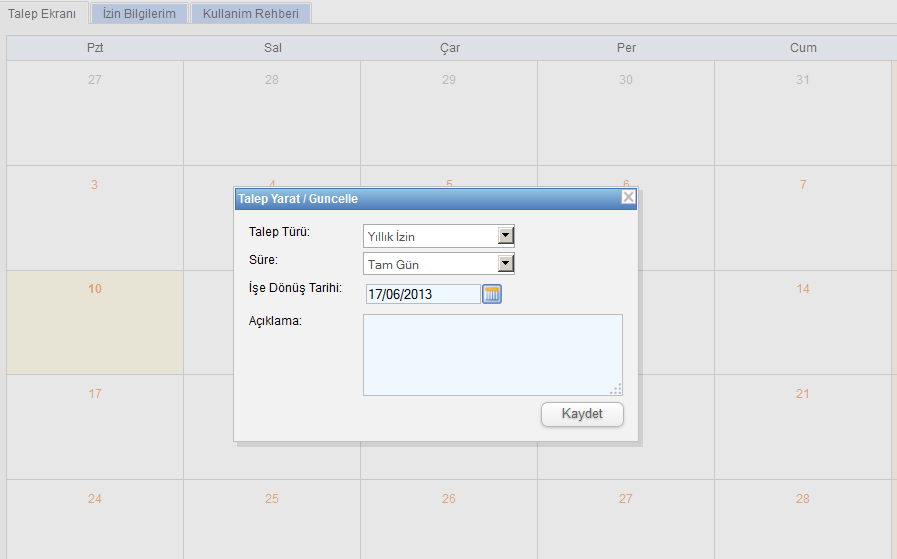 On the window "Vacation Status" that opened when the date is selected,user can specify leave type, duration, return date, explanation.
Leave Type; Leave type selection is made in this section (Annual leave, sickness leave, moving leave etc.)
Duration; User can make Full/Half day selection in this section
End Date; return date to work is selected
6. After finishing selections in "Vacation Info" section, clicking "Save" button makes your vacation request saved.
After saving transaction, vacation request is finished.