In Vacation Module, you can cancel your vacations entries that you have made by mistake or didn't manage to realise even planned.
To cancel your vacation requests;
1.User selects the date which is wanted to be canceled on the calendar where the leave entries are made.
2.In pop-up window, you can see "Display", "Edit", "Cancel" selections. To cancel request, user can click on " Cancel Request" button.
User can display the details regarding request by using "Display" selection.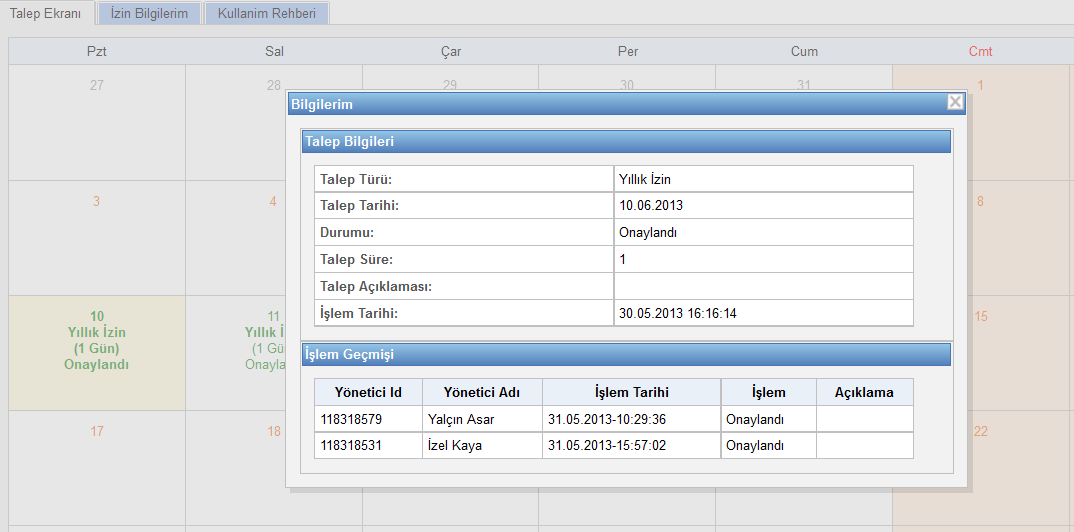 User can edit requests by clickin "Edit" section. Leave type or full/half day selection can be changed.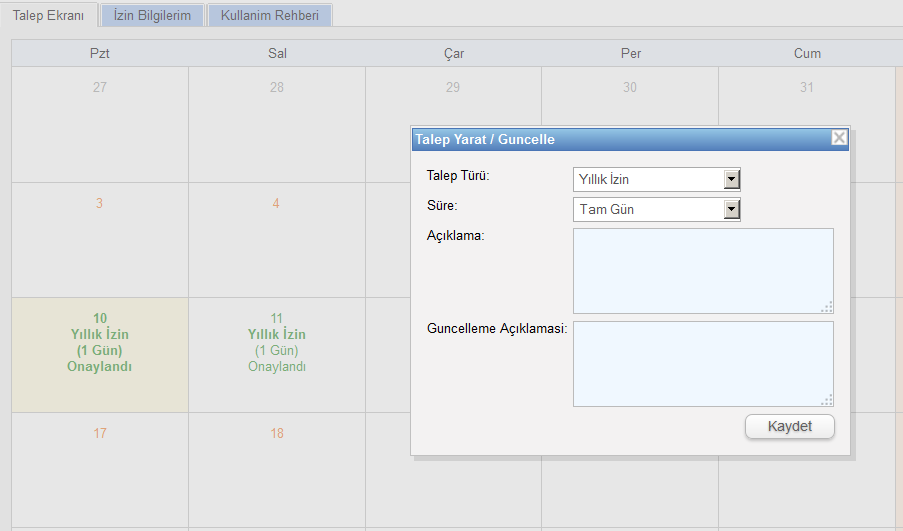 "Cancel" selection is to make user cancel the requests.
Bulk Cancelation
Vacation Requests which have entered as stating determined date range would also be canceled.
To bulk cancelation;
1."Vacation Info" section is selected.
2.In this screen, vacation requests which have entered as determined date range are listed with start and end dates. "Cancel" button on the column of  the date range wanted to cancel is clicked for cancelation.

*Vacation requests wanted to be canceled, whose approval process was over, are also submitted to the approval of managers, then the cancelation of request must only be realized after manager approval. Vacation requests which have been canceled after manager approval are indicated as canceled vacations in request screen and reports. To cancel requests which have not yet approved can be canceled before manager approval.