To change your vacation dates or update your information, go to use Fast Edit Leaves page
Go to Dakika and follow these steps to submit changes
1-Company  
2-Unit Operations
3-Fast Edit Leaves (v2.0)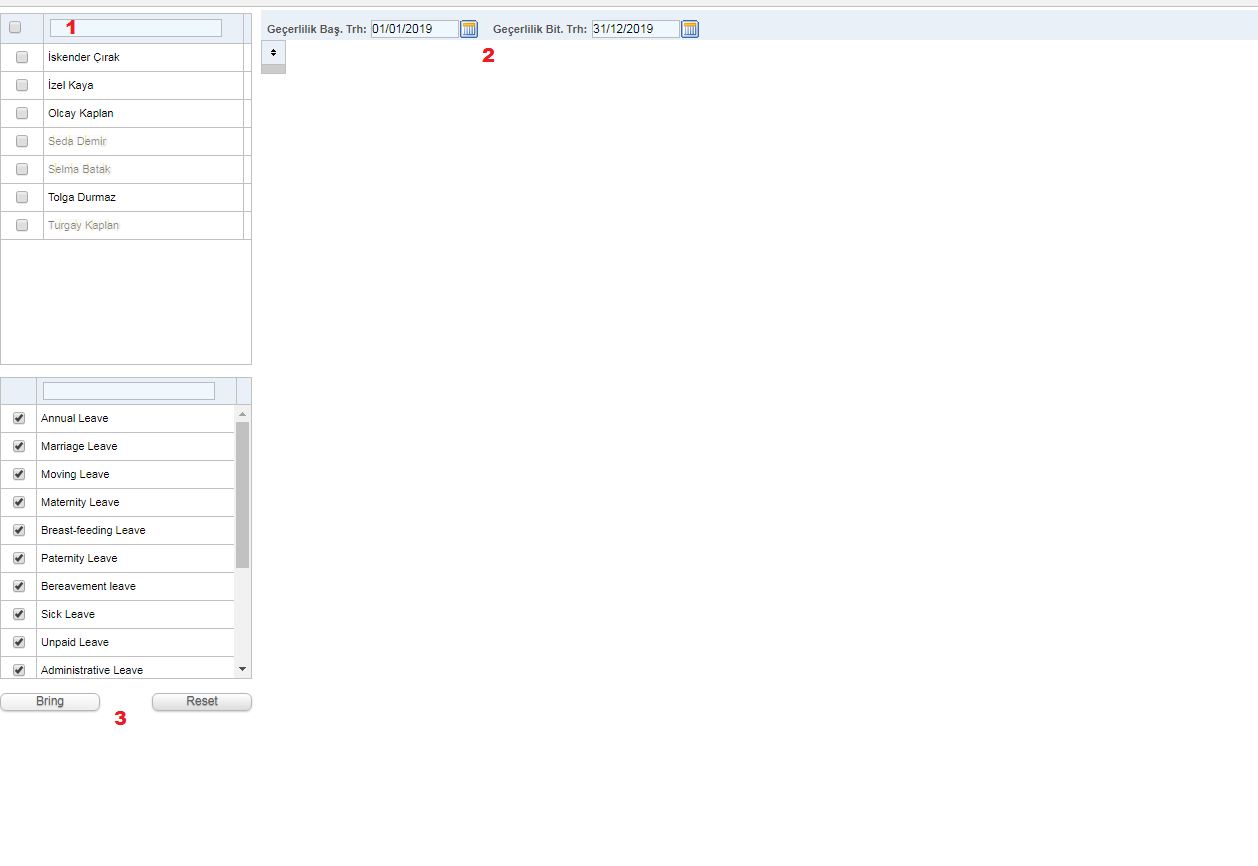 Select names you want from the list of names then find the tick and click it

1–This tool above allows two option ;
– to quickly pick all name at the same time from the list of names by clicking on the checkbox
– to search employee with the name;
write Name of the person in textbox next to checkbox then check the box beside the employee.
2- You have to choose start date (Geçerlilik Baş. Trh.) and end date (Geçerlilik Bit. Trh.) range after selecting employees you want to bring
3- Bring: All employees' vacation can be seen by clicking on the Bring
4- Reset: This will delete the previous or wrong requests and the page is ready to set up new ones. If you want to edit your chose filters after brought data, first you must click Reset button.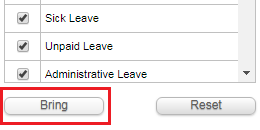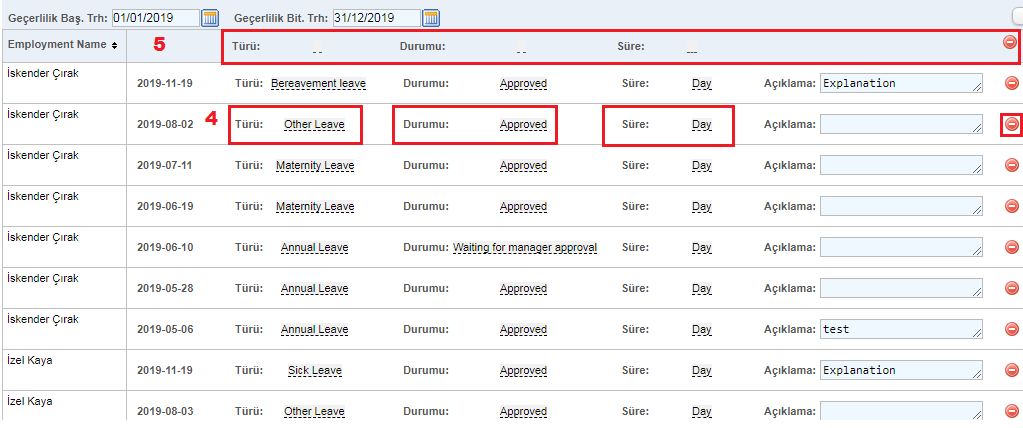 To make changes there are three various types of options that can be categorized as. (Type -Status – Duration). To edit click dashed underline.
Field 5 allows you edit types for all rows at the same time
İf you want to edit separately, click dashed underline on the vacation data to be changed Editing for just a Field 4 you will need to apply separately to your selected names.


Delete. :
Click on delete to remove rows which are on the right side. However, it is possible to delete all rows from the top of the table.

Refresh: Refreshing a page will cause it to update with the latest version or retrieve all changes of that page's information
Save: Clicking on the Save button saves all changes, this will save your work as well, so you don't need to worry about losing anything you have written or uploaded
Report: You can view filtered list you made in Excel type by clicking "Report" by clicking on Report